3
8145
DALKHOLA NEWS
for maize trade call 9679264463 we can export per day 500 tones from Dalkhola to mumbai, delhi, kolkata, vishakhapatnam and many more of india cities
DALKHOLA PHOTOS/IMAGES
Hi.. This Akhtar from farsara w.9 DALKHOLA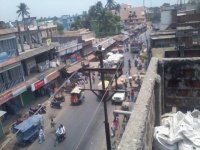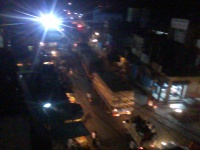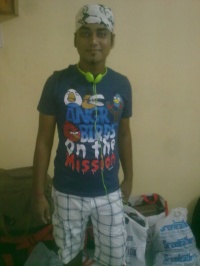 Call me@ +919679264463


em@il.id.= rocky.stuntboy@gmail.com


rocky.stuntboy@yahoo.in


website=
www.akhtar.jw.lt
www.rockydrock.wapsite.me

History
Before 1990 Dalkhola was a grampanchayat samiti and dalkhola looked like a village.. And from 10 to 15 year Dalkhola hasbeen change to a big town and developed in commerce of business.. And made a Municipality on 2003. Its dived in 14 wards.
Transports
AIR

From Dalkhola, bagdogra airport is 100km
purnia airport 45 km
balurghat airport is 125km
malda airport 200 km.. These are nearest airport from Dalkhola.
Railways

In Dalkhola station trains run at every 20 min.. In a day 50 to 60 trains..




Dalkhola is not a junction but here stop many experess trains.. Like Rajdhani express(fully A.C),


Garib rath express(fully A.C),


Chennai egmore express, Avadh assam express, Capital express, North east express, Barhamputra mail, Darjeeling mail, trivandapuram express, jodhpur express, Mumbai Guwahati express, Bangalore dibrugarh express, Kamrup express, Gharib nawaz express, hyderabad central express, Kolkata haldibari express, kanchun jungha express, kanchun kanya express, teesta torsa express, uttar banga express, Mahananda express,etc




and locals are, balurghat exp, Intercity exp, Dalkhola exp, passenger train. Etc.
BUS

In dalkhola local buses run in every 1 minute.. These are run From Dalkhola to Siliguri.


Dalkhola to kishanganj.


Dalkhola to Alipurduar.


Dalkhola to Raiganj.


Dalkhola to Kaliyaganj.


Dalkhola to Islampur.


Dalkhola to Gangarampur.


Dalkhola to Balurghat.


Dalkhola to Malda.


Dalkhola to Purnea.




And sleeper bus run after 6.pm to 9.am in every 5 minute for..Kolkata, guwahati, bhutan, Asansol, patna, Ranchi, Darbhanga and Siwan.




Luxury buses are.. Royal cursier(fully A.C), Royal Challange(fully A.C), Royal bengal(fully A.C), Intero city(fully A.C), Volvo(fully A.C), Prithvi(fully A.C), Night queen(fully A.C)


Hill queen(fully A.C), Sova, singh, teesta, etc.
Geography
Dalkhola is the second largest area in North dinajpur district.



From north to south 20km and east to west 14 km.
Its divided in 14 wards in area name.